About Gregory A. Campbell, PhD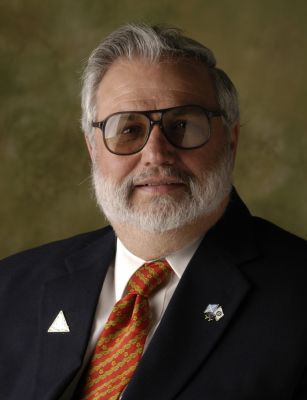 After spending the past 50 or so years as an active professional in the fields of industrial and academic research, I have accumulated a substantial amount of fundamental and practical information relating to the solution of polymer processing production and R/D "problems."
This website is being constructed as an effort to bring this information together in a manner that the polymer materials and plastics processing individuals in these communities can accesses any of this information that might be relevant to helping solve problems.
I hope that some of this information will provide a foundation for the polymer practitioners to build on in solving relevant materials and production challenges. My experience, because of where I have worked and consulted, is reasonably broad and eventually I would hope to be able to provide relevant information in the following fields: polyurethane reactions, polyurethane foam, nucleation and expansion of microcellular thermoplastic foam, blown film processes, basic materials-processing relationships, polymer and filled systems rheology relating to processing issues, single screw extrusion, twin screw extrusion, residence time in single screw extruders, and chaotic mixing in single screw extruders.
Over time I hope to make a series of videos that would constitute a polymer/plastics processing course which focuses on the interaction of materials properties and process dynamics on the final part properties of polymer parts.
Consulting Work
I am available for hired consulting on select projects and can work with you by phone, email and video conferencing. Please contact me with the specifics of your project and I'll let you know if I can be of assistance.
Academic Curriculum Vita
Experience
President & Chief Technical Officer

Castle Associates

Jan 1990 - Present

Consult on Polymer Processes, Expert Witness, Teach Single Screw Extrusion Seminars.

Treasurer and Vice President

Society of Plastics Engineers

Mar 2012 - Apr 2013

Chaired the Finance Committee
Member of the OPC Committee
Member of the Web Redesign Task Force

Extrusion Board Member

Society of Plastics Engineers

Mar 2002 - May 2017

Chair of the Finance Committee
Paper Review Committee
Councilor

Professor

Clarkson University

Aug 1984 - Jun 2008

Conducted polymer processing and materials research. Focused my teaching on reaction kinetics and reactor design and polymer processing and materials.

Served as Chemical Engineering department chair, Dean of Engineering and University Chief Information Officer.

Professor Chemical Engineering

Clarkson University

Aug 1984 - Jun 2006

Taught Chemical Engineering for 22 years, Served as Dean of Engineering, Chief Information Officer, and Chemical Engineering Department Chair.

Research focus was blown film processing, injection molding, extruder screw design and analysis, liquid crystal analysis, heat transfer, reactor and reaction kinetics, structure formation in slurry flow.

Expert witness in the areas of polyurethane materials and processes, polymer films, and extruder screw design.

Manager Process Research and Development

Mobile Chemical

Jan 1981 - Aug 1984

Directed process research and development to support product development and tech service for Polyethylene and Polystyrene. Processes included blown and cast film, compounding, injection molding, sheet extrusion and vacuum forming.

Staff Research Engineer

General Motors

Jun 1968 - Jan 1981

Conducted research on polyurethane elastomers and foams, injection molding, epoxy and paint. Many of the projects that were addressed were used in production and saved General Motors millions of dollars.
Research Accomplishments
The most important research accomplishments of my career.
Education
University of Maine

1960 - 1968

B.S, M.S.,PhD Chemical Engineering

Activities and Societies: Tau Beta Pi Phi Kappa Phi

George Stevens Academy

1956 - 1960
Social Networking